PRESS RELEASE
TELECOMMUNICATIONS AUTHORITY OF FIJI ANNOUNCES NEW BOARD APPOINTMENTS
Suva, Fiji – 5th September 2023
The Telecommunications Authority of Fiji (TAF) is pleased to announce the appointment of new members to its Board of Directors, effective 21st August 2023. These appointments underscore TAF's commitment to strengthening its leadership team and dedication to promoting a dynamic and innovative telecommunications sector in Fiji.
The newly appointed board members bring a wealth of experience and expertise from diverse fields, which will strengthen TAF's strategic direction and governance. The members of the new Board include:
Mr David Eyre – Chair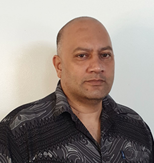 Mr Eyre's experience spans 25 years across telecommunications, broadcast television, energy access, and climate finance sectors, showcasing his versatile prowess in both private and public sectors. His career encompasses diverse roles, including spearheading Business Development in fixed-line telecommunications, supervising operations for prepaid voice and data products, and overseeing residential ISP operations with Telecom Fiji and its subsidiary TransTel. He also managed Broadcast and Pay Television engineering operations at Fiji Television Limited and its subsidiary Communications Pacific (COMPAC), oversaw operations of Online Web Development and Creative Agency, Oceanic Communications.
A recent career shift in the last 7 years as a consultant to the ICT for Development and Energy sectors, with a primary focus on cultivating public-private partnerships for projects centred around Energy Access and Rural Electrification in Fiji and the Pacific. He currently oversees a regional program aimed at accelerating the adoption of clean and green technologies through private sector engagement, further bolstered by Climate Financing for such projects with the Private Financing Advisory Network (PFAN).
Mr. Eyre's possesses a Bachelor of Engineering in Communication Engineering from the Royal Melbourne Institute of Technology (RMIT), a Master of Science in Operational Telecommunications from Coventry University, along with a General Manager Program qualification from the Australian Graduate School of Management.
Mr Tomasi Vakatora – Vice Chair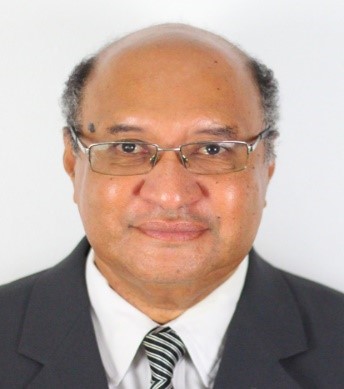 Mr Vakatora is a Business Consultant and a qualified accountant by profession with interests in corporate finance, corporate governance, investment, company directorships and national development. Mr Vakatora has vast work experience having worked at Coopers & Lybrand, Chartered Accountants, Westpac Banking Corporation, FNPF and ATH. He has served as Director for companies like Telecom Fiji Limited, Vodafone Fiji Limited, FINTEL, Fiji Directories Limited, Fijian Holdings Limited and Rewa Provincial Holdings Limited and served terms as Chairman for Vodafone Fiji Limited and Fiji Directories Limited. Mr Vakatora has also served as Board members of the National Fire Authority and the Fiji Visitors Bureau and having served 12 years as a member of the Rewa Provincial Council.
Mr Vakatora's key achievements include being the project officer for the successful bid and purchase of majority shares in ATH by the FNPF in 1998, serving as the Company Secretary for ATH and co-ordinating the successful public offer of shares in ATH and its listing on the South Pacific Stock Exchange in 2002 and was the CEO of ATH and oversaw the process towards the deregulation of the Telecommunications industry in 2007/2008.
Mr Vakatora's educational achievements include a Master in Business Administration at the Macquarie Graduate School of Management, Macquarie University in Sydney, Australia, a Bachelor of Economics (BEc) from Macquarie University in Sydney, Australia and a Diploma in Business Studies from the Fiji Institute of Technology in Fiji.
Ms Annie Rogers – Member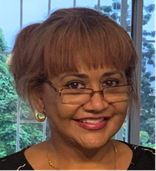 Ms Rogers has over the years worked with a number of organisations, including over 17 years with the Reserve Bank of Fiji, holding the positions of Chief Manager Economics, and Advisor to the Governor. She was the Chief Executive Officer of the Fiji Trade & Investment Bureau (Investment Fiji). Ms Rogers was also based in Washington D.C. with the International Monetary Fund, as Advisor to the Executive Director. Ms Rogers has served on several boards in the past, including the TAF Board, bringing a wealth of experience and skills with her.
Ms Rogers has a Master of Commerce from the University of New South Wales, Australia, with double specializations in Economics and Finance. She also has a Bachelor of Arts Degree, Economics major, from the University of the South Pacific, and was a Gold Medalist.
Ms Tupou Baravilala – Member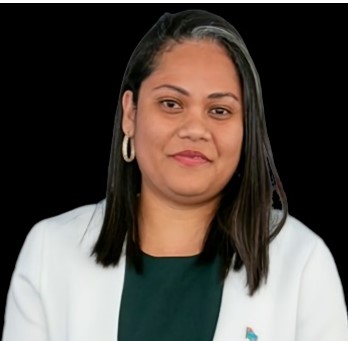 Ms Baravilala is a digital transformation specialist with a passion for digital equity, cybersecurity and creating a more inclusive society. As the Director-General for Digital Government Transformation, Cybersecurity and Communications, Ms. Baravilala has extensive experience in helping bridge the digital divide in society through an ambitious effort to digitalise key government operations and services, in addition to progressively expanding meaningful connectivity to remote communities. She spearheaded the development of the digitalFIJI platform –– a secure single sign-in portal granting access to an expanding range of e-government services, including birth registration, feedback submission, and digital company registration. She oversaw the roll-out of digital tools to aid Fiji's COVID-19 containment and recovery strategy. Ms. Baravilala is keenly interested in exploring the nexus between ICT, cyber policy, law and international relations. She has also served as the Acting Permanent Secretary for the Ministry of Communications.
Ms. Baravilala has over 11 years of experience in the civil service, providing direct support to ministers and successfully deployed nation-wide programmes across different government agencies. She represents the Government as an expert and lead negotiator on cyber matters at the United Nations, International Telecommunications Union, Council of Europe, Asia-Pacific Telecommunity, and the Commonwealth Telecommunications Organisation. She is also the Vice-Chair of the Asia Pacific Telecommunity Policy and Regulatory Forum for the Pacific. Ms. Baravilala is a member of the Government Information Technology and Communications Steering Committee. She has served as a company director on several boards in the infrastructure and telecommunications sectors.
In 2019, Ms. Baravilala was awarded the Women in Business Public Manager of the Year and was also one of Fiji's "30 under 30" honorees. She graduated with a Bachelor of Laws Degree from the University of the South Pacific and a Post Graduate Diploma in Legal Practice.
Mr Eugene Singh – Member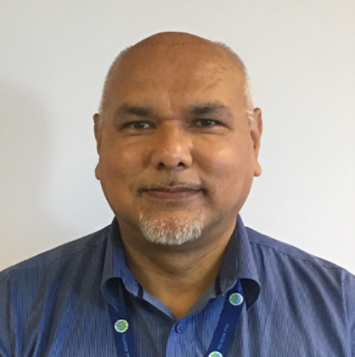 Mr Singh is an Information & Telecommunications Specialist with over 30 years of experience in telecoms, information technology and emergency management focussed on business strategy, performance scorecards, digital transformation and project management.
He has held General Managerial positions with Telecom Fiji, Xceed Pacifica, Connect Internet Services and Telikom PNG and has consulted for Telikom PNG Ltd, Civil Aviation Authority of Fiji, National Fire Authority, Nauru Utilities Corporation and Solomon Power. He is the Founder and Lead Consultant for Innov8 Pacific Consulting Pte Ltd
Mr Singh has Master of Philosophy in Technology Policy from Cambridge University, Master of Business Administration with Queensland University (Mt Eliza Business School) and a Bachelors of Engineering (Electrical & Electronics Engineering) from Canterbury University.
Whilst extending his gratitude and well wishes to the newly appointed Board members, Mr. Eyre, congratulated them on their achievement. He looks forward to collaborating with the Board members that bring with them diverse skills and experience, and is confident that their combined expertise will greatly contribute to the advancement of the telecommunications sector in Fiji and the Pacific.
The Board of Directors play a pivotal role in guiding TAF's efforts to promote a competitive, secure, and consumer-focused telecommunications sector. Their oversight and strategic guidance will be instrumental in fostering partnerships with industry stakeholders, facilitating investments in cutting-edge technologies, and ensuring compliance with regulatory standards in contributing to shaping the telecommunications landscape in Fiji, ensuring innovation, accessibility, and excellence in services for all Fijians.
The Telecommunications Authority of Fiji extends its gratitude to the past Board members and Acting Chair that have played a crucial and valuable role in contributing towards excellence.